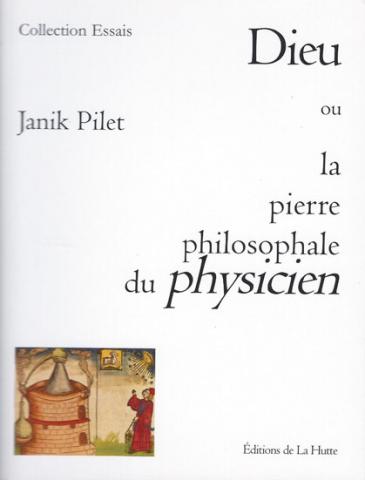 PRICE ALEXANDRIE 2008 for the best essay
This book is not available in english language.
Janik Pilet is a confirmed multi-disciplinary scientist. He offers us an in-depth reflection on spirituality today, which sends back to back blind faith and narrow-minded materialism. This essay, clear and accessible to everybody, is the exposition of the vision of the world that can have a quantum and relativist physicist, a specialist in spectroscopic techniques, initiated in the arcana of molecular biology, but also firmly anchored in everyday realities. The author goes here beyond the strict domain reserved for the exact sciences. Examining the problem of consciousness, in particular, leads him to offer a personal and original vision of the relationship between spirit and matter, compatible with current knowledge of which he scrupulously takes into account, and which resonates with the most ancient pearls of wisdom.