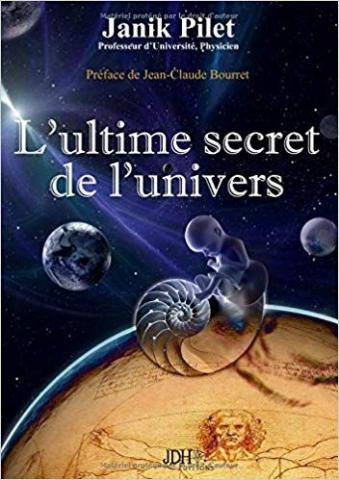 This book is available in French, from JDH Editions, or from Amazon and others.
https://jdheditions.fr/produit/lultime-secret-de-lunivers/
This book adopts a playful style and avoids any theoretical development inaccessible to the non-scientist.
Here he sets out to distinguish clearly between what is based on facts firmly established by experience, from what remains in the domain of speculation or foresight, or even poetry or fantasy.
The author's philosophical extrapolations should be taken as such and give food for thought.
A translation of an extract can be downloaded.
TABLE OF CONTENTS

Preface by Jean-Claude Bourret
Foreword
Introduction
THE MATERIAL

Bricks of the Universe
A brief history of the universe

LIFE

A brief history of life on Earth
Human societies
Crossroads
Extraterrestrial life

VISIONS FOR THE FUTURE

The dead-end
The mutation
The robotics

THE MIND

Intelligence and instinct
Thought, reason, and intuition
Consciousness

MYSTERIES

The unknown
Time travel
Unidentified objects
The paranormal
Beyond life

THREE STORIES FROM ELSEWHERE

Story from the Alien
Story from the Robot 
Story from the Angel

CONCLUSION
EPILOGUE
APPENDICES

Some pioneers of science
Quantum entanglement
Relativity of time
Quantum correlation
Chaos and probabilities